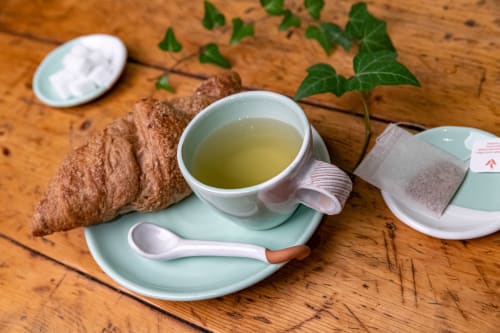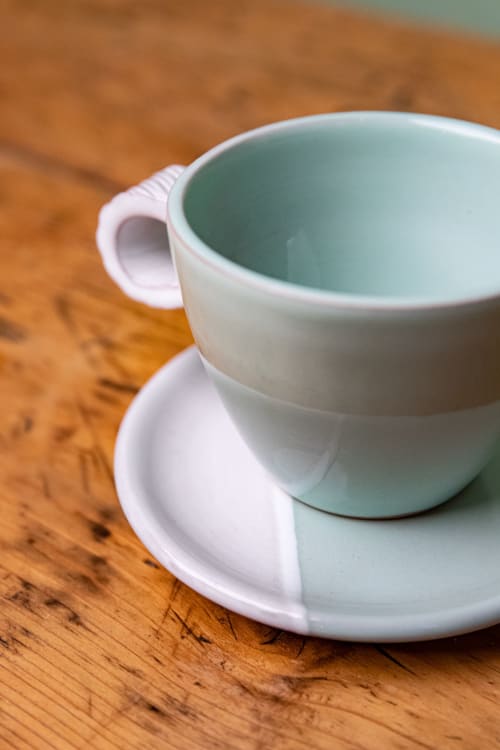 Image credit: Silvia Affini
Context & Credits
Item
Two Colors Cup and sauser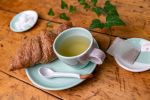 +4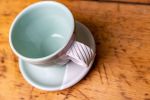 Two Colors Cup and sauser
Starts at US$40
The price doesn't include shipping. If you want this cup and sauser you can send me an e-mail or have a look at my on-line shop on Etsy.
Item Details
This cup with sauser is handmade on the potters wheel. The pieces bodies are made in red clay, my favorite material. The thin glaze allow to see the color of the clay in some parts of the handle and the cup edge. The handle is decorated with a groove pattern that capture the eye. All glazes used are safe for your health.
This cup is great for drinking a cappuccino, tea or coffee. The size is right to hold a good enough quantity of liquid
without being combersome. It comes with a little souser.
The simplicity of the design fits this cup i every home.