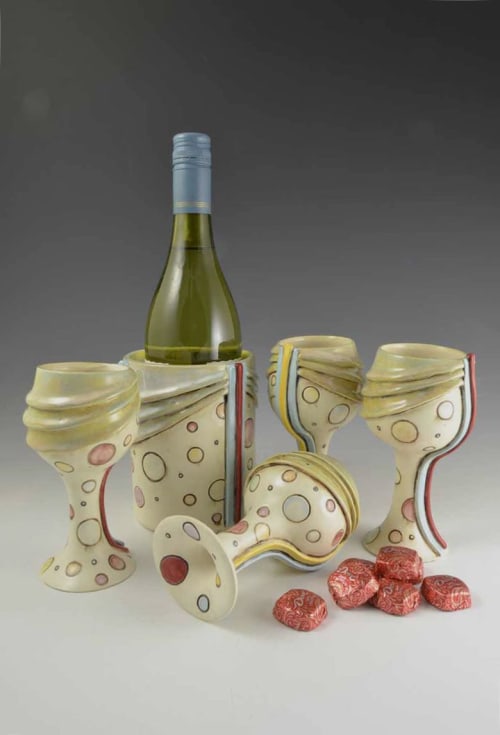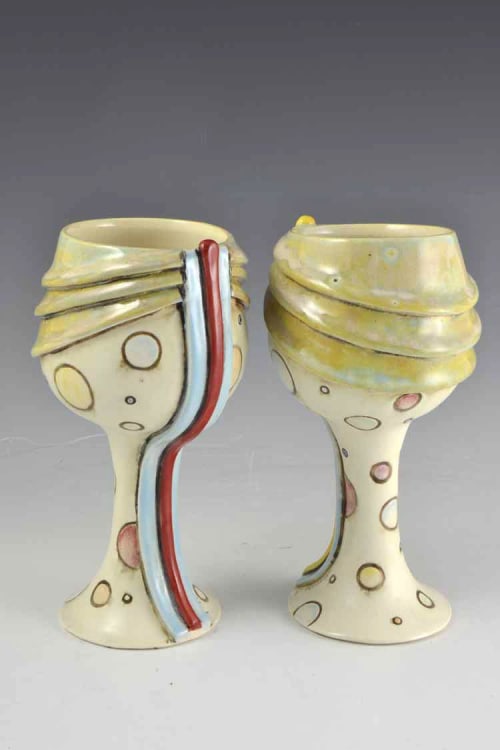 +4
Polka Dot Ceramic Wine Goblets & Matching Cooler
$78
Price is for set of 2 ($78)
in
Private Residence
, Redwood Valley, CA
Description
These fun stemmed wine goblets are thrown on the wheel, & decorated while wet.
Fired in an electric kiln, commercial glazes and underglazes are used to give the vibrant colors.
A Draped Effect around the cup revealing the Colorful Polka Dot Design below.
While the inside surface has a satin gloss, translucent glaze.
These pieces have a smooth satin finish, very comfortable in the hand.