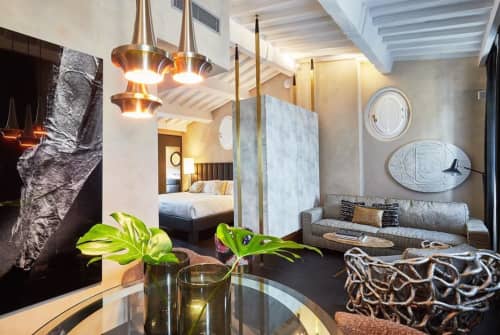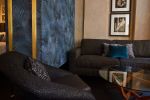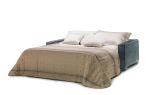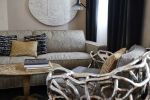 +1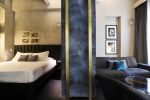 Milano Bedding in Florence with the sofa bed Garrison at Palazzo del Moro. - Couches & Sofas
Featured In Florence, Italy
The sofa bed Garrison of Milano Bedding has been chosen for the accommodation of an hospitality boutiques in the heart of Florence, Palazzo Del Moro, exclusive place for charming stays.
The Garrison model, designed by Elena Viganò, fits perfectly with the furnishings and style of Palazzo Del Moro: its Art Déco taste, highlighted by the pleating of the upholstery, gives new splendor to the old rooms of the building. It also guarantees maximum comfort for the relaxation of all guests.
Item
Milano Bedding in Florence with the sofa bed Garrison at Palazzo del Moro.
As seen in
Florence
, Florence, Italy
Have more questions about this item?