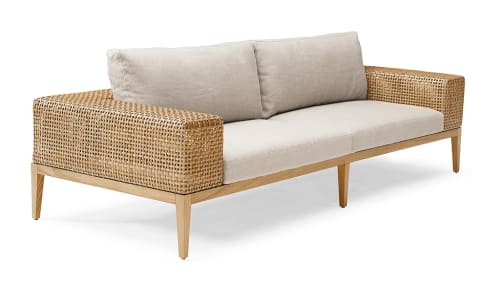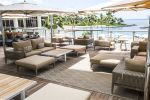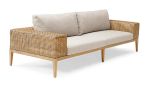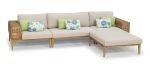 Tropez Sofa and L-Sofa
Oversized armrests made of thick woven rattan strips punctuate the minimalist silhouette of Tropez. Understated details and clean lines result in a comfortable collection that is architectural in proportion and timeless in design.
Indoor made of rattan, ash and steel.
Outdoor made of polyethylene and aluminum.
Send an inquiry to the Creator to buy/commission a piece like this