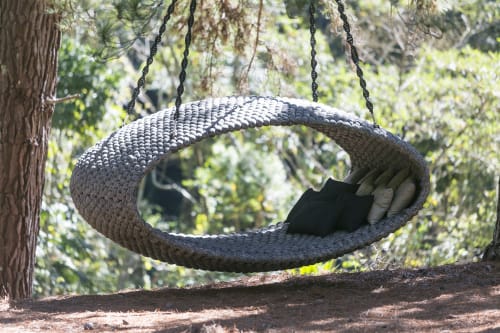 Image credit: Wagner Ziegelmeyer
Casulo
Peace, meditation, contemplation.
A haven of modern life, a suspended oasis: this is the concept of the Casulo, a huge hanging hut, a protected coexistence space and integrated with nature.
A form that captivate the look; a balance that translates lightness and freedom, which involves while protecting and welcoming with comfort.
Made in heavy-duty knit or nautical rope.
Available in various colors and finishes.
in
Private Residence
, RJ, Brazil