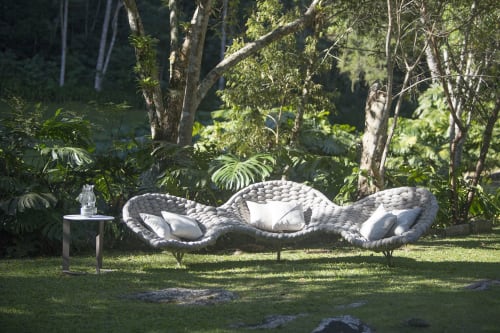 Image credit: Wagner Ziegelmeier
Arraia
In single, double or triple modules, the Arraia line innovates in its composition and in its unusual contours, in the cozy and resistant finish and in its fixation method.
Stuck directly on the ground, whether on grasses, forage vegetation, sand or similar floors, intrigues the look while it invites relaxation.
Made in high resistance knitting, it allows the use of wet clothes without damaging its durability. Available in various colors and finishes.
in
Private Residence
, RJ, Brazil