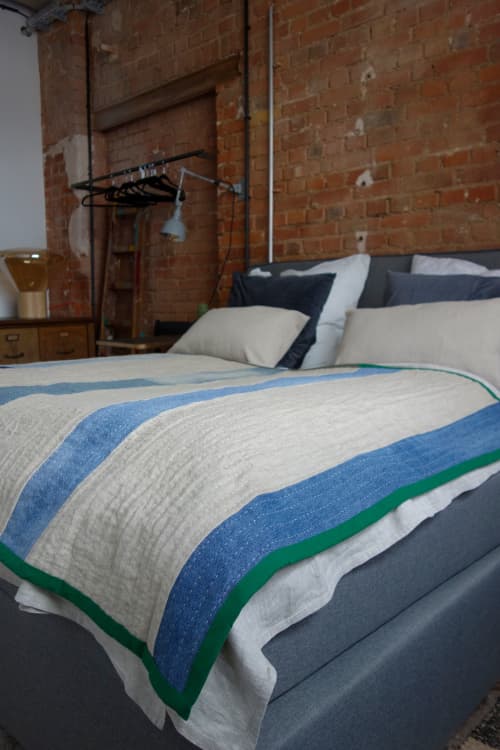 Image credit: Daniela Witt

+3

Linen Denim Quilt | Spring - Couches & Sofas
Featured In Farbenfabrik, Leipzig, Germany
Linen Denim Quilt | 1,30 x 2,00 m | 2021
Handmade quilt made of different cotton and linen fabrics, lined with a fleece made of cotton.
The quilt is machine washable at 30 °C. This gives it its typical "crinkle" effect and makes it even more grippy and cosy.
As a decorative unique element for the bed, it is an absolute eye-catcher!
Shipping: 8-10 days
$40 Shipping in the US, ask the creator about international shipping.
Estimated Arrival: November 8, 2021
Have more questions about this item?