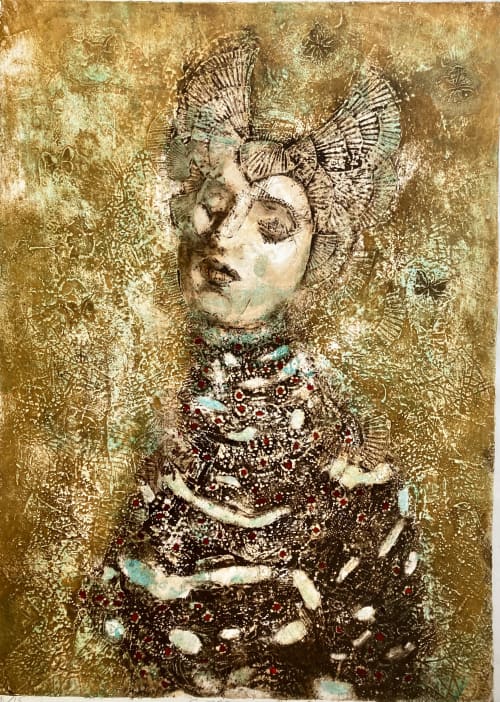 +6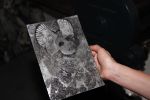 Collagraphs from my Idol series of monoprints - Paintings
'A collection of three hand painted collagraph monoprints printed on Arches paper - limited edition. Each one is unique.
'Caprice', 85 x 61cm / 33.5" x 24" ; 'Idol' 25 x 18 cm / 10" x 7" ; 'Rhyming Couplet' 18 x 25 cm / 7" x 10"
I have featured the actual collagraph plates to give an example of the marks and textures that have been applied to the plate to build up the image which result in a deeply embossed and textured print. I'm very happy these three works reside together in this wonderful home
Item
Collagraphs from my Idol series of monoprints
As seen in
Private Residence
, Salisbury, United Kingdom
Have more questions about this item?