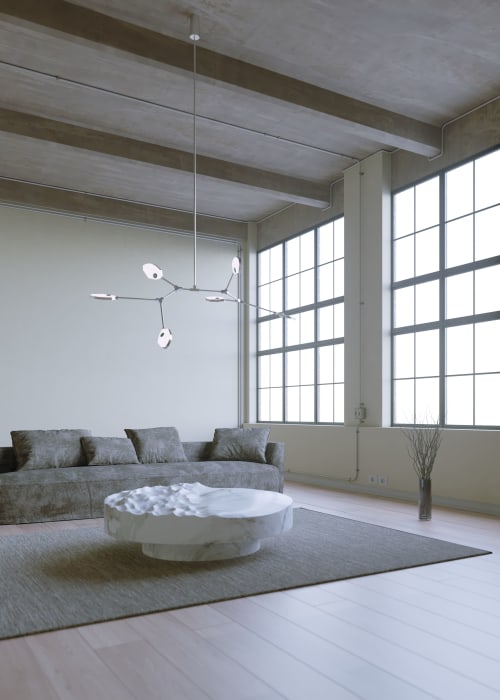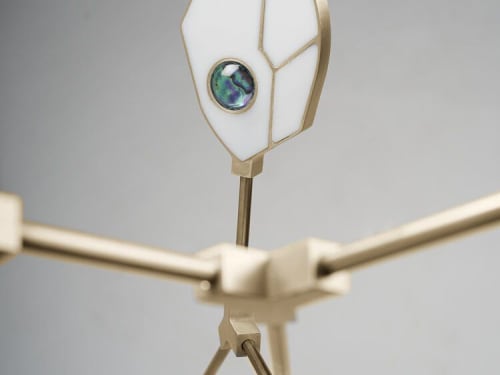 +3

Joni Chandelier
Starts at $5,500
Trade pricing available
Taking inspiration from the necessity of light for life, the Joni range is a portrayal of photosynthesis, the process by which plants convert sunlight to food.
Within each leaf-like LED light structure, a crystal hemisphere magnifies an iridescent Paua shell, native to New Zealand's east coast. Joints at every intersection of the brass frame allow the piece to be arranged into unique variations on hanging.
The range is fully customisable in size, scale, hanging, modules and arrangement.
in
Private Residence
, Toronto, Canada