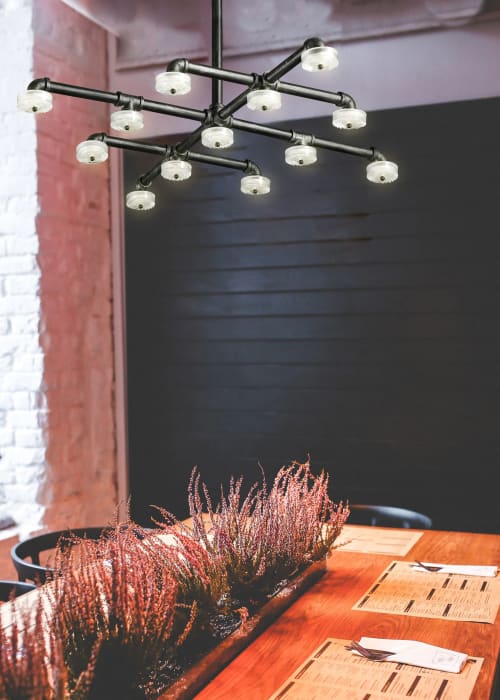 Modular Pipe - Chandeliers
MODULAR PIPE is a lighting collection that brings together rough industrial pipe and delicate crystals. The two elements seem distant from each other from an aesthetic perspective. However, when the modular pipes are built into graphic patterns and structures, the simple yet sophisticated crystal discs well blend in.
The lighting collection is characterized by high customizability to compliment different space.
Have more questions about this item?