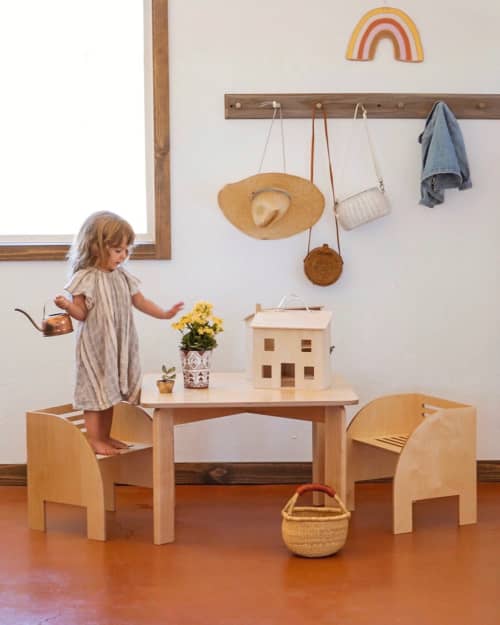 Image credit: Geneva Karwoski www.cosmic.americano @cosmic.american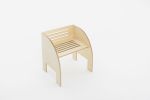 +4

Wit Set in living room in Joshua Tree, Ca. Wit Set exemplifies timeless design and thoughtful simplicity. Complements a range of interior styles whether in a playroom or in the middle of a living room. The Set will last for years to be passed on to others. " I personally feel the living room is a communal space for all of us to enjoy. I love having my daughter's things around ... well some of her things around. (The my little ponies have to stay hidden away in their baskets.) I have been looking for a little table & chair set to make a space for my daughter that feels all her own, but lives up to my design standards too. This Wit set is all my dreams come true- it's well made, beautiful, functional, and most importantly, she freaking loves it. She spends so much time at her little table gardening & crafting. And she requests to eat every meal and snack there. It's really cute and I am happy that she finally has her own little corner to play in the room we all like to hang in."
Sized for kids ages 2-6+. All wood is FSC Certified finished with eco-friendly finishes and produced in the USA. Made of Baltic Birch Plywood and Solid Maple.
Item
Wit Table and Chair Set
Have more questions about this item?