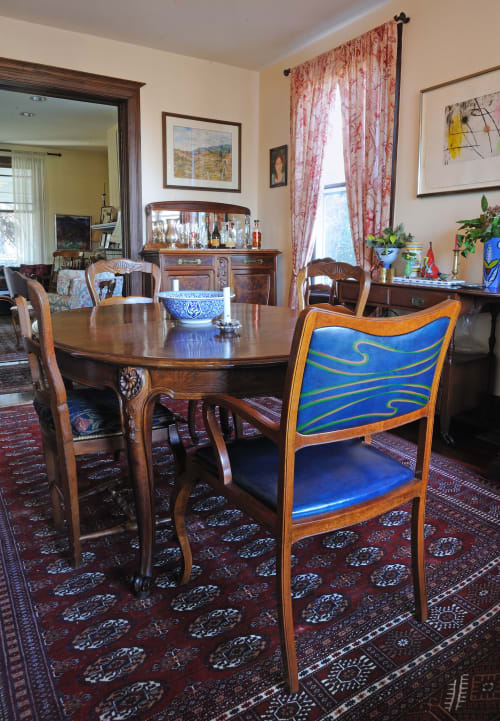 Image credit: Greg Staley Photography

+3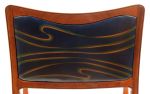 Custom options available, ask the creator for customization.
This comfortable and elegant dining chair was designed as a gift from a client to her husband. It is made with Honduran Mahogany, custom dyed leather, with a hand painted motif designed exclusively for the client, and the setting.
The chair is available in arm and side chair versions, in various woods and finishes, fabric based on client's preference, and Signature motifs designed upon request. The chair can also be used as a pull up or occasional chair in living rooms or bedrooms.
The collection also includes dining table, entry table, side and coffee table options.
All work is made upon order.
To view the collection, specifications and base pricing, see the website. Inquire as to additional pricing and custom sizes.
Have more questions about this item?