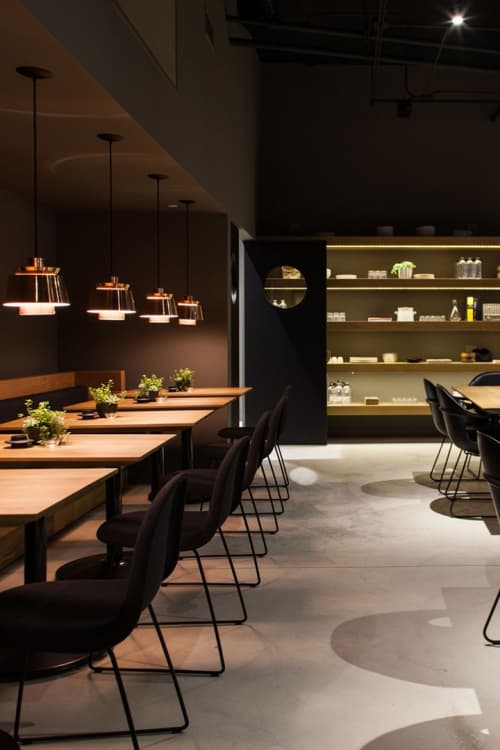 Featured In Cosme, New York, NY
"With all edges turned away from the human body, a soft, organically shaped shell is formed, creating the characteristic "body" of the chair that in its friendliness - like a beloved pet - comforts you, invites you to touch, to caress it. " Located at Cosme, these Gubi chairs, designed by Poul Christiansen, provide comfort and pleasure for the restaurant's customers.
Have more questions about this item?