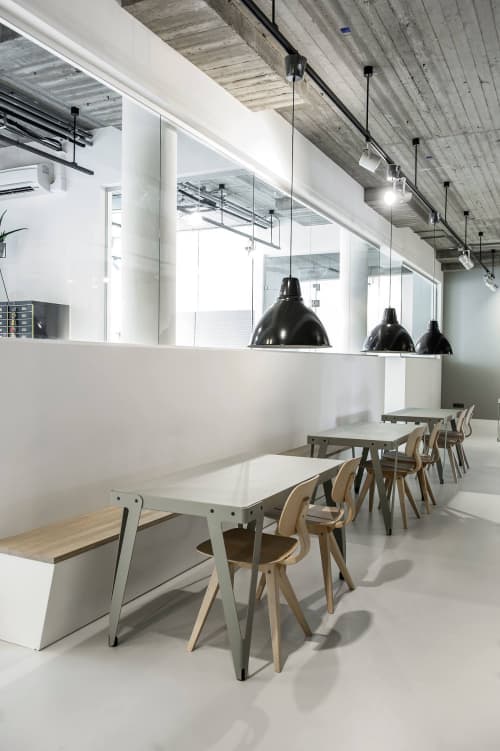 Featured In Decom Technology People, Venray, Netherlands
"Mosquito" chairs by Rex Kralj perfect for Decom's office canteen that resembles a cozy coffee shop.
Mosquito chair gives a light and elegant impression. Its unique construction of mounting the chair legs to the seat is patent protected. The seating surface is cut in the middle and obliquely raised outwards. Because of thin tapering chair legs and mosquito wings shaped sitting surface, it reminds us of a mosquito. And that is how it got its name.
Photo credit: Andrew Walkinshaw
Have more questions about this item?