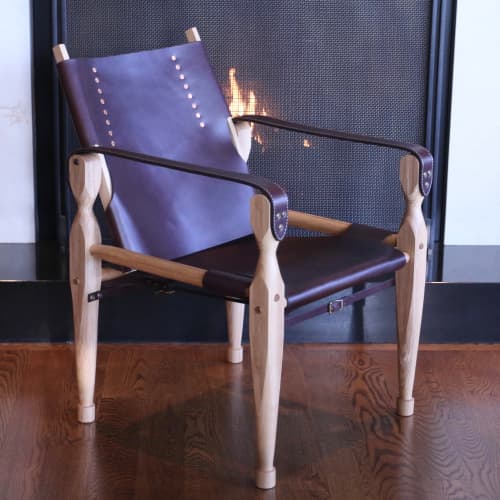 Image credit: Anne Briggs photographer


+4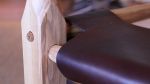 This statement chair is comfortable and light weight. It is easy to move to different locations, whether to enjoy a moment reading in front of the fireplace or next to the couch when you have lots of company over. The leather seat conforms to the user and the back rest pivots, to allow a fair bit of reclining.
The wood is eastern ash, has a hand rubbed oil finish and is so smooth to the touch.
All the wonderful leather work was done by Jason Thigpen from Texas Heritage Woodworks. He does amazing work.
Have more questions about this item?