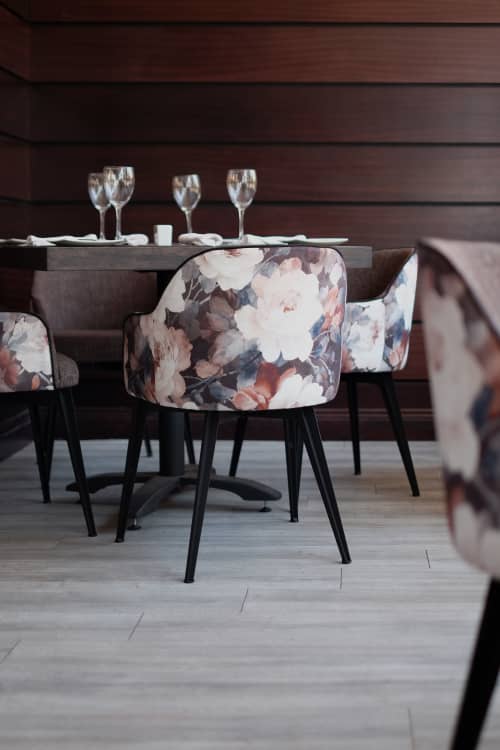 Featured In Heat Grill Room, Pretoria, South Africa
A special delivery of Kare Chairs for the newly renovated Heat Grill Room at Woodlands Boulevard. These came out stunning with the combination of plain and pattern fabrics; an exquisite botanical from Hertex Fabrics on the back, and a functional Fiber Guard plain from Home Fabrics on the inside and seat.
Have more questions about this item?