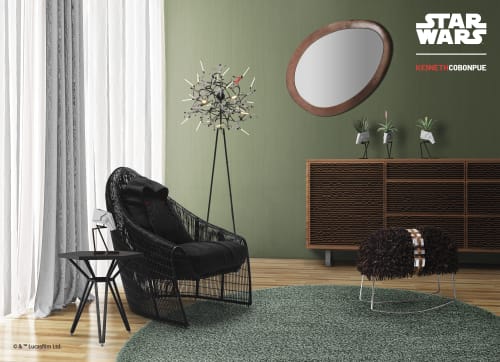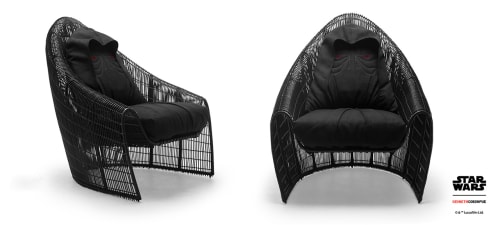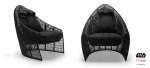 Sidious Easy Armchair and Chewie Rocking Stool
Kenneth Cobonpue launches Star Wars Line joined forces with Disney to create magic.
SIDIOUS Easy Armchair
To embody Darth Sidious, this easy armchair's backrest is raised higher to resemble a hood, and its legs are slightly curved forward. The silhouette is elegant, while simultaneously capturing the Sith Lord's powerful and formidable presence.
CHEWIE Rocking Stool
The microfiber strips are colored brown and wrapped with a fabric belt to emulate Chewbacca and his bandolier. The playfulness of this rocking stool reflects the big heart of the legendary Wookiee warrior and loyal comrade of Han Solo.
Send an inquiry to the Creator to buy/commission a piece like this