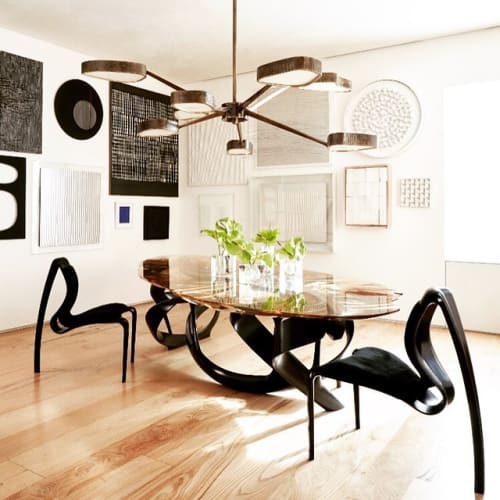 Enignum Chair and Dining Table
Irish furniture maker Joseph Walsh is only 35-years-old but has polished his techniques and clarified his sensibility, making one-offs and limited-edition furniture and art installations from (primarily) wood that appear impossibly fluid.
For these Enignum chairs and dining table, which were commissioned for a private penthouse on Park Avenue, he stripped wood into thin layers, manipulating and reconstructing them into free-form compositions. He then shaped through these layers to reveal not only the honesty of the structure but the sculpted form which is a unique collaboration of man and material.