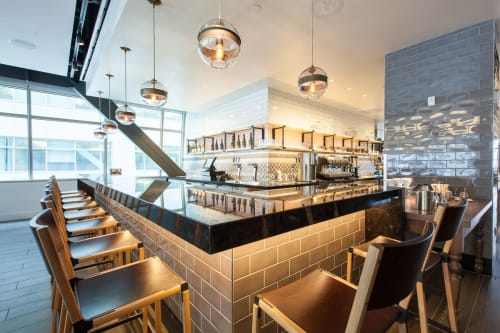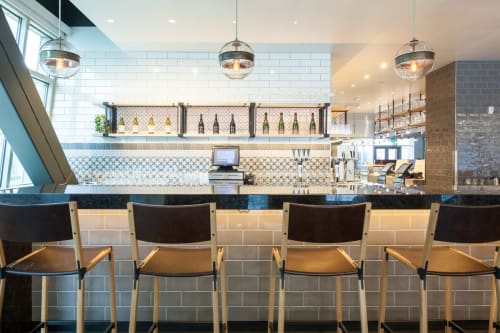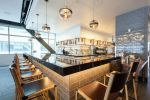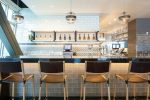 +4

US$845
commercial trade pricing available home assembly also available inquire for upholstery options
This creator usually responds within a few hours.
Created & Sold By:
View Creator Return Policy >
Item Details
Stanyan Bar Stools, done in a light wood with contrasting seat-coverings, are among the local designs paired with STEM's farm-to-table dining experience.
PRODUCT DESCRIPTION
The Stanyan bar stool is made for bar ­height counters and is a favorite in a handful of renowned restaurants and bars across San Francisco. We knew if it was lightweight and durable enough to survive in restaurants across this city, it could make itself at home anywhere. A broad profile and comfortable seat encourage patrons to stick around for that extra drink.
-North American Hardwoods
-Metal brackets designed and made in­ house
-Natural oil matte finish
-Comfort-­first design
-Lightweight for versatility
-Built to last
-Made with love by folks in California
Specifications
Dimensions: Height 41.8" x Width 18.3" x Depth ­ 20.8"
Weight: 6.4 Kg / 14 lbs