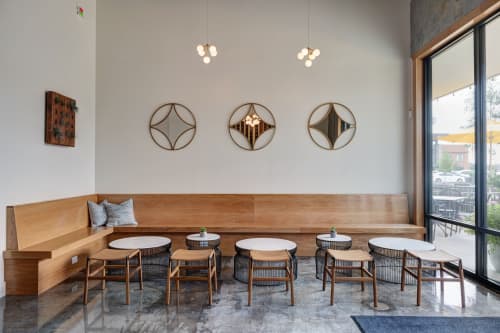 Image credit: VJ Arizpe (@vjarizpe on Instagram)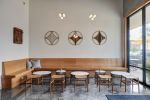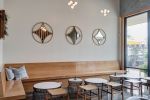 Shorty Backless Standard Chair
Featured In Sonoma Wine & Cheese, Katy, TX
Inquire about Comissioning a Custom piece
Shorty Backless Standard Chair by Fyrn on-site at Sonoma Wine & Cheese.
Design by Farrah Cauley. Build by Jacob White Construction
Photo by VJ Arizpe (@vjarizpe on Instagram)
PRODUCT DESCRIPTION
Shorty Backless Standard Chairs - We affectionately refer to the Stemn Backless Chair as The Shorty. Our first product to earn a nickname while hanging around the workshop. We use it as a step stool, chair, footrest and even pull it outside as our lunch table when we eat on the loading dock. We think you'll find it to be just as versatile around your home.
-North American Hardwoods
-Metal brackets designed and made in­ house
-Natural oil matte finish
-Comfort-­first design
-Lightweight for versatility
-Built to last
-Made with love by folks in California
Specifications
Dimensions: Height 17.8" x Width 17.5" x Depth ­ 16.5"
Weight: 4.1 Kg / 9 lbs
Have more questions about this item?