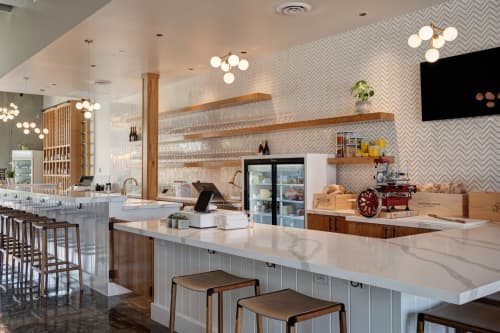 Image credit: VJ Arizpe (@vjarizpe on Instagram)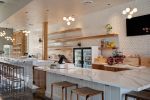 Bartlett Backless Bar Stool - Chairs
Featured In Sonoma Wine & Cheese, Katy, TX
Inquire about Comissioning a Custom piece
Bartlett Backless Bar Stool by Fyrn on-site at Sonoma Wine & Cheese.
Design by Farrah Cauley. Build by Jacob White Construction
Photo by VJ Arizpe (@vjarizpe on Instagram)
PRODUCT DESCRIPTION
The Bartlett backless bar stool is made for bar ­height counters and is a favorite in a handful of renowned restaurants and bars across San Francisco. We knew if it was lightweight and durable enough to survive in restaurants across this city, it could make itself at home anywhere. A broad profile and comfortable seat encourage patrons to stick around for that extra drink.
-North American Hardwoods
-Metal brackets designed and made in­ house
-Natural oil matte finish
-Comfort-­first design
-Lightweight for versatility
-Built to last
-Made with love by folks in California
Specifications
Dimensions: Height 28.8" x Width 18.3" x Depth ­ 17.3"
Weight: 5.0 Kg / 11 lbs
Have more questions about this item?