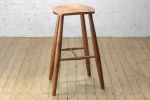 +2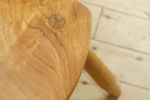 Sidecar Counter Stools - Chairs
Featured In New York, NY
Office space design by Jesse Parris Lamb featuring our Sidecar stools and Wireframe table bases.
Product Description:
This handcrafted Teak stool features gently tapered legs which permeate through the surface of the seat. This detail highlights the intersection of the stool's wedged joinery and adds strength to it's structure.
Material: Teak Wood / Natural finish
Have more questions about this item?