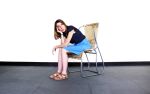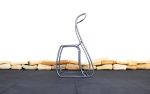 +7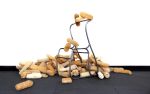 Inquire about Comissioning a Custom piece
Loofah and stainless steel eco-chairs.
Pressed loofah fibers interweave to form a single frame without any glue addition. This process allows to obtain a new very resistant material of infinite length and thickness. It also fits comfortably the shape it receives.
Designed on an eco-responsible principle, the seat is fixed with leather links, reversible and lifetime warranty. When the plyloofah seat is damaged, after several years of use, the user can easily remove it and send it to the factory. The fibers are just separated by water bath and are repressed in a new seat returned to the client.
Collaboration with Cordélia Faure.
Loofah, stainless steel, leather.
Dimensions : 940 x 580 x 550 mm.
Have more questions about this item?