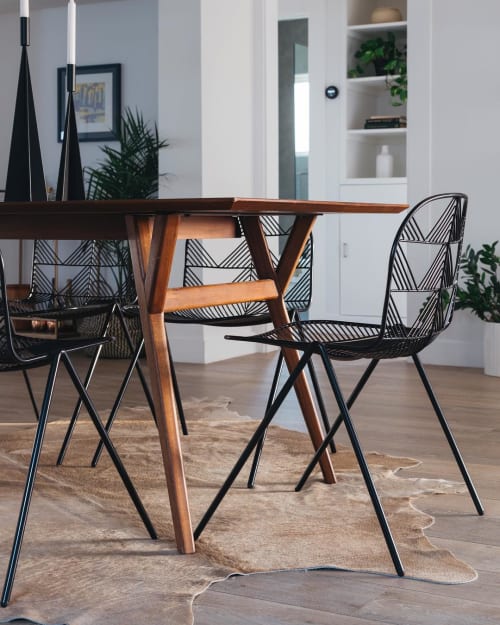 Image credit: VirtuallyHereStudios @virtuallyherestudios

Stacking Betty
$480
Custom Color: Please ask for Pricing
The stacking Betty Chairs are perfect to easily add more seats at the table for this private home designed by Patrick Maziarski.
PRODUCT DESCRIPTION
Betty Chairs - The perfect stacking chair for any occasion - the Betty Chair provides contemporary edginess paired with curved shaping for a soft yet strong aesthetic. Up to four chairs can stack neatly atop one another making the Betty as functional as it is beautiful.
Padding Options
- Betty Seat Pad
Buy direct from the Creator.
Commission/custom work available upon request.
in
Private Residence
, Los Angeles, CA