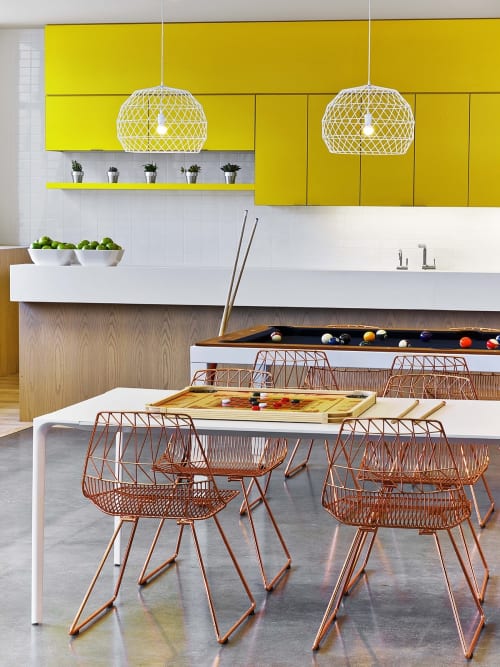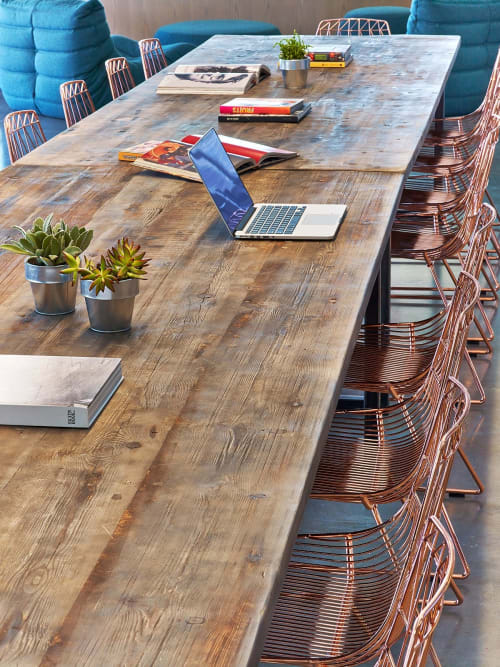 +2
The Lucy Chair - Copper
$575
Custom Color: Please ask for Pricing
Description
As Fullscreen employees walk in the door to their office lounge, they are immediately welcomed by a grouping of Lucy Chairs to offer them a comfortable place to work, gather, and relax. Our Mid-century modern inspired Lucy is the perfect girl to bring elegant and vibrant vibes into any space; and with made of hot-dip galvanized iron wires, the Lucy Chair is ready to be used for any occasion.
PRODUCT DESCRIPTION
The Lucy Chair -Elegant, vibrant, comfortable and durable are just a few words that describe the first piece ever designed by Bend: the Lucy Chair. This wire dining chair features our signature tight knit welds to provide support and our distinct wire patterning for added detail.
Padding Options
- Sunbrella Seat Pad
- Leather Saddle
Secure payment
Secure transactions by credit card through Stripe.
Learn More
Learn more about purchasing from our Creators in our
Buyer Policy