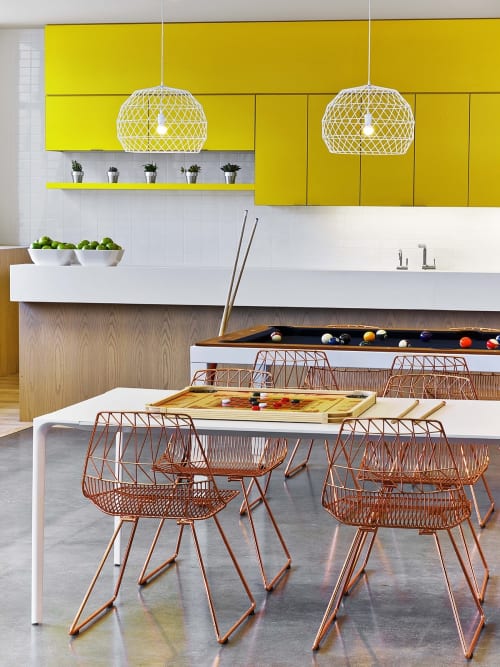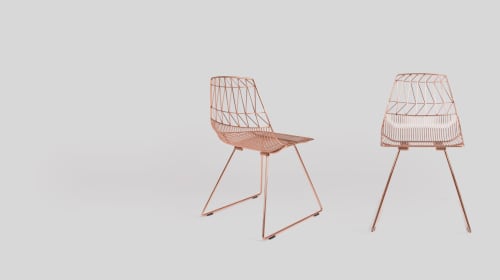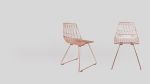 +2

Custom Options Available.
Ask The Creator
For Customization.
Free shipping in the US, ask the creator about international shipping.
As Fullscreen employees walk in the door to their office lounge, they are immediately welcomed by a grouping of Lucy Chairs to offer them a comfortable place to work, gather, and relax. Our Mid-century modern inspired Lucy is the perfect girl to bring elegant and vibrant vibes into any space; and with made of hot-dip galvanized iron wires, the Lucy Chair is ready to be used for any occasion.
PRODUCT DESCRIPTION
This new classic has revolutionized the wire furniture industry with its sleek, edgy, and fresh design. The Lucy Side Chair is durable for commercial & residential projects, and it is designed for both indoors and out. First designed by Bend Goods in 2010, 2020 marks the 10th anniversary for the ground-breaking wire dining chair.
Lucy Side Chair Specs
• 32"H x 19"W x 15"D
• Seat Height 18"
• Product Weight: 15 lbs.
• Weight Capacity: ~400lbs.
• Box Dimensions: 26" x 19" x 16"
• Box Weight: 39 lbs. / Up to 2pc per carton
Padding Options
- Sunbrella Seat Pad
- Leather Saddle
Color copper as pictured.
Have more questions about this item?