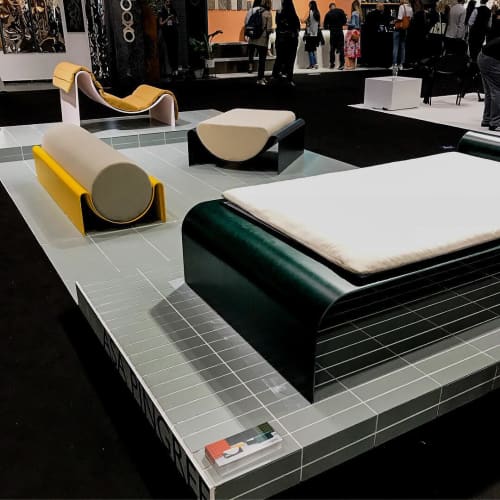 Image credit: No Water For Whales


+1
New Fiberglass Collection 2018 - Chairs
Featured In Jacob K. Javits Convention Center, NYC, New York, NY
Two years after launching at ICFF, Asa Pingree returns with a new collection of furniture in fiberglass. Designing in fiberglass is both a departure from his work in wood and a return to his roots building boats.
The forms of the collection came from a sense of play balanced with a simplicity of line. Cylinders, half cylinders and cradles for shapes. Radiuses to drape limbs over and cushions that are as comfortable on the floor as they are in their place. The first shape was the Magic Daybed inspired by a long-gone family boat of the same name: a lobster style picnic boat with a large flat engine box in the middle of the deck that had a hinging headrest at one end turning it from a flat surface to a palatial bed to experience the world from.
This new collection is tough and extremely light. Light enough to be dragged out to the back lawn, and being fiberglass it can also just stay there all summer.
Have more questions about this item?