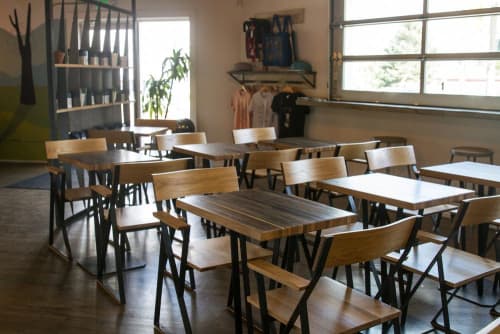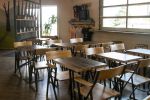 +4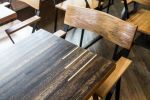 White oak and hot-rolled steel.
18.75" deep, 22" wide, 33.5" tall
seat width: 17" armrest height: 26"
This piece is a marriage of wood and steel. The steel provides structure where the wood is both a visual contrast and a tactile one. The dual triangles in the frame provide strong, yet minimal lines where the wooden back provides comfort.
Have more questions about this item?