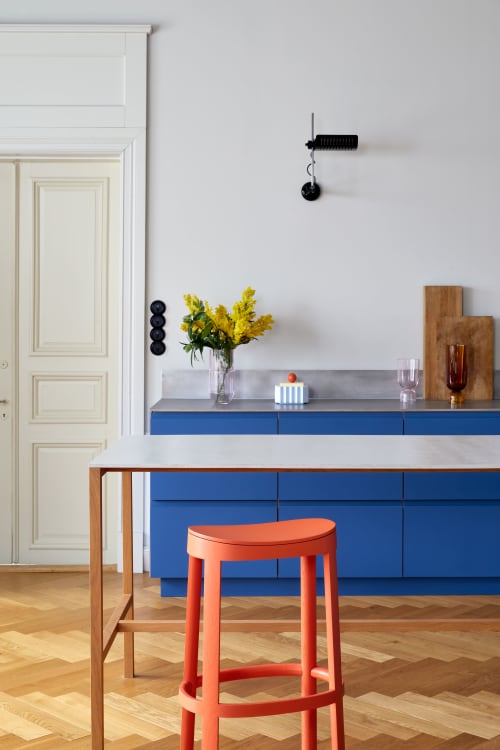 +3

Creation time: 6-10 Weeks
Custom options available, ask the creator for customization.
Material: Oak
Dimensions: 47 x 38 x 64 cm & 47 x 38 x 74 cm
Saku Sysiö drew inspiration for the Lammi bar stool from the place of the same name in southern Finland. Saku has a summer cottage in Lammi and the organic, minimalistic shape of the stool was inspired by a nearby lake. The pond like seat form grows towards the floor with the footrest is like a ring in the water. Lammi is a solid piece of furniture that works well in environments with a softer design language.
Have more questions about this item?