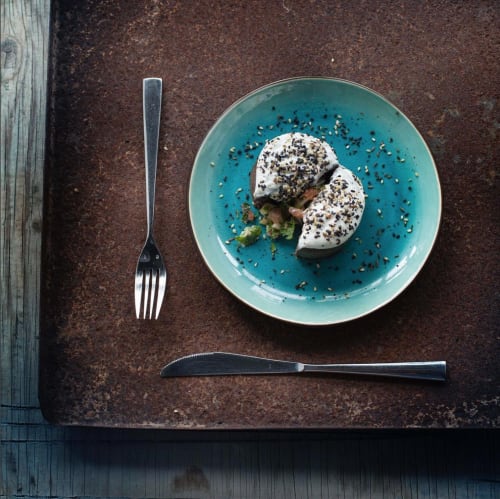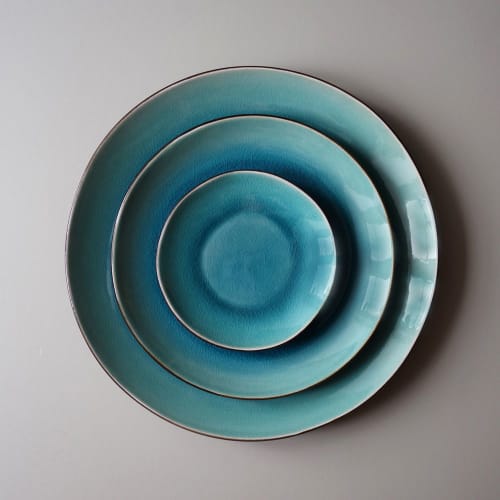 Gastro plate Seablue
$8
Price excluding VAT and transport. A minimum order quantity of $ 295 applies for Gastro, price list of all items available on request.
Gastro Seablue is a variety of the Gastro service, designed in collaboration with Ron Blaauw. The seablue variety brings a vibrant colour to the original grey Gastro series. The collection is made of stoneware. This makes a multi-coloured glaze and crackle treatment possible. The crackle is caused by the difference in expansion between clay and glaze, which causes small cracks in the glaze layer. This gives the service extra depth. This is enhanced by the shades varying from mint green to aqua blue.
Buy direct from the Creator.
Inquire for availability, final pricing, specs and more info.