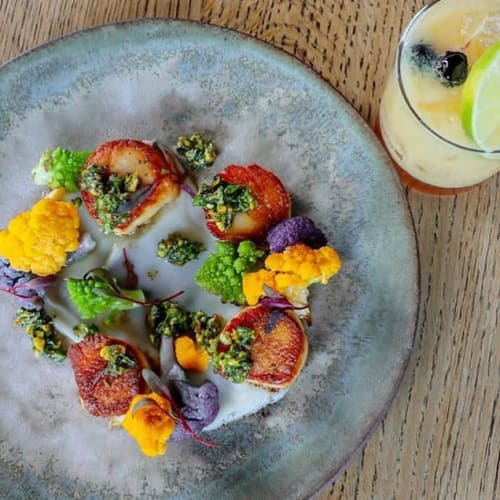 Context & Credits
Item
Moonshadow Dinner Plate
Custom options available, ask the creator for customization.
Item Details
A beautiful bright dish from Tupelo Park City looks especially bright on MaryMar Keenan's Moonshadow dinner plate.
The dinner plate can hold all the goodies on the Thanksgiving table and more, or serve as a platter for small bites and appetizers.
- 11"w x 1"h
- Rustic Red clay body slab-rolled and textured on a slump mold
- Available in six different glaze options (glaze listed indicates front/interior glaze)
- Offered in Progress Collection, Sierra Line and Workshop Series' clay and glaze combinations (mmclay.com for more details)
All MMclay dinnerware is:
- Hand-glazed using a Hakke Brush technique (glaze thickness and variation makes each piece unique!)
- High-fire stoneware
- Food-safe; lead- and cadmium-free glazes
- Dishwasher- and microwave-safe
- Handmade entirely in San Francisco