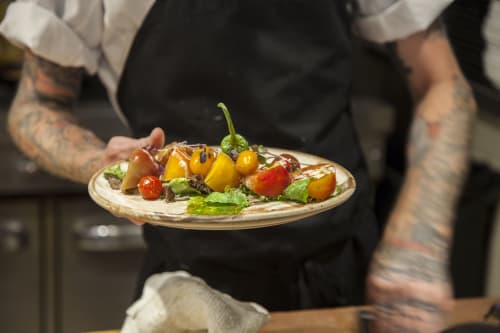 Image credit: Margaret Ellis, Camera & Clay.

+1

One of a Kind item
Inquire about Comissioning a Custom piece
A chef-potter collaboration can take a standard, 10" dinner plate to a new level with creative surface designs, like these plates designed for West Asheville's Jargon Restaurant. Each plate in the custom order included a free-hand drawn, abstract design in earth tone stains and underglazes.
Have more questions about this item?