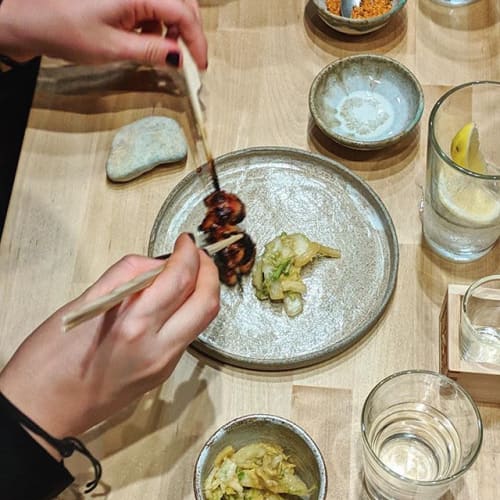 Image credit: Tiziana Schembri


+2

Tableware for Japanese restaurant in Talinn, Estonia
A range of tableware including plates, sake cups and bottles, soup bowls and pickle bowls were produced for a local Japanese restaurant specialising in yakitori. The pieces were crafted keeping in mind the overall design and ambience of the restaurant. The material of choice was a grey stoneware which led to a more contemporary look but also lends a strength that is required for frequent use in the restaurant. The material also maintains temperature better, which worked in favour of the cooler sake cocktails.
The sake cups and bowls all have a rim bottom which is typical of Japanese ceramics, a style that I enjoy working with the most.
Have more questions about this item?