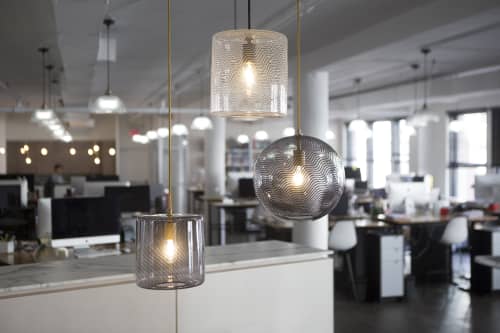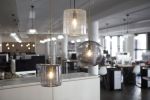 Featured In Bandujo Advertising + Design, New York, NY
Cane GLOBE + DRUM Pendant Lights in ad agency entryway.
Interior Designer: Diego Alejandro Design
Glass cane is used to create striped patterning, a technique developed in 16th century Italy and prominent in mid-century design. Utilizing centuries-old techniques in a current design results in an exceptionally striking and dramatic fixture.
Have more questions about this item?