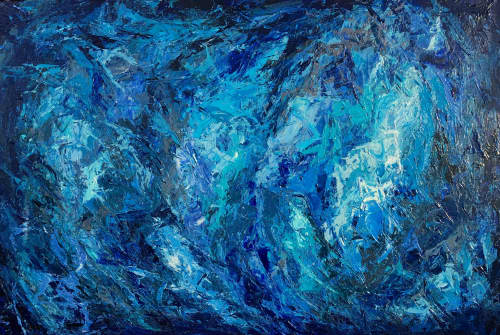 Acrylic on canvas. 36"x24".
This piece was a small scale exploration in preparation for a larger commission but it evolved to hold its own. Deep blues and subtle tonality work with the textural quality to create visual interest and convey emotion. The tones work well with the greys and natural stone in this home.
Have more questions about this item?