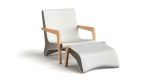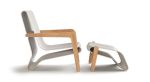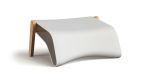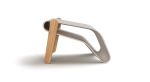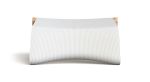 +2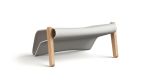 Solis Adirondack Ottoman - Benches & Ottomans
Gather together outside in comfort and style.
A rare combination of diverse and sustainable materials in one elegant design, the Solis Adirondack Chair & Ottoman achieves enduring style and effortless symmetry with the classic hardwood base and ergonomic seat design.
Ergonomically engineered to lounge and chat in comfort with good friends for hours, the Solis Adirondack Chair & Ottoman has sturdy FSC-certified hardwood frame with mortise and tenon joinery that endures the test of time. Our 3D printers sculpt the seat from upcycled plant-based materials to form a remarkably comfortable seat for lounging.
The materials used for the Solis Adirondack Chair & Ottoman both season exceptionally well with continued and adequate care. Pair this with the Solis Coffee Table and you will have created the perfect space for morning coffee or evening beverages for years to come.
DIMENSIONS
The Solis Adirondack Chair overall dimensions are 29.0" wide x 34.25" deep x 33.25" tall, the seat is 13.5", and the overall ottoman dimensions are 29.0" wide x22.50" deep x 13.50" tall.
KEY FEATURES
Ergonomically Designed
Engineered for optimal comfort and long dinner conversations
Bespoke Joinery
Mortise and tenon joinery that endures heavy use outdoors
Durable for Outside
High quality PLA and hardwood proven to withstand the elements
Sustainably-Made
3D printed plant-based PLA and FSC® Certified Hardwoods with hand-rubbed natural oil finish
Have more questions about this item?