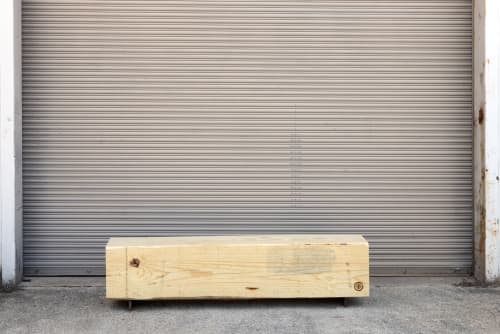 Image credit: Cary Norton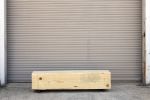 +1

Beam Bench | Large Reclaimed Wood Bench - Benches & Ottomans
Featured In Pepper Place, Birmingham, AL
Our beam bench utilizes reclaimed wood logs for a rustic bench for indoors or outdoors. Narrow and backless, the simple lines express the natural texture of the end grain of each species. The 15" x 15" beam is milled and finished to sit on a steel base. The beam bench brings primitive beauty at a variety of lengths. A blackened, Sho-Shugi-Ban finish is optional. Cracks, knots and variation is part of the beauty of these pieces. The wood will continue to move and the finish to patina over time. Wood outside and exposed to the elements will show wear and age.
Dimensions: 15" W x 18" H (Length Varies)
Have more questions about this item?