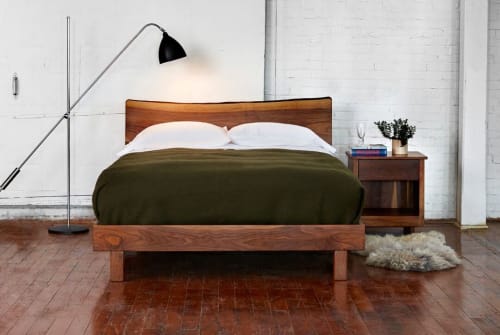 Image credit: Stretch Studio, Portland, Maine


+2

Custom options available, ask the creator for customization.
Chilton's Acadia Collection is crafted in Maine from solid walnut, cherry or Maple. Each piece features clean minimalist lines with a contrasting unfinished edge from the bark line of the tree. This raw "live edge" ensures that each piece is both dynamic and unique.
Inspired by George Nakashima, this bed marries a modern aesthetic with a reverence for the tree from which it was hewn.
Have more questions about this item?