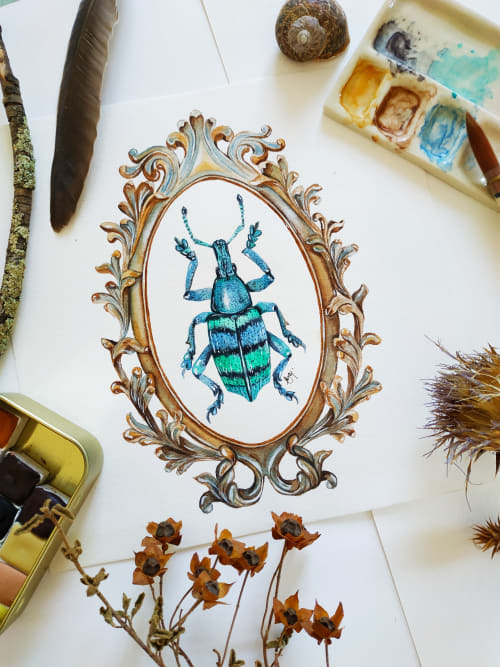 Context & Credits
As seen in
Seville
, Seville, Spain


+2

Item Details
This is an original watercolor.
One of the 5 pieces of my latest collection, Vintage bugs.
These watercolors are unique and very special to me since I painted them with Rivelove watercolors, which are organic and made out of natural pigments.
All this collection has been created to be a very special piece of art.
It measures 8 x 8 in.
Cold press paper 100% pur cotton.
One-of-a-kind painting ready to go to your home!
Each painting is designed to provide a death-free alternative to having your favorite insects on your wall.
This watercolor would make a lovely addition to the home of any nature lover or bug collector, or anyone with an appreciation for these unique creatures.