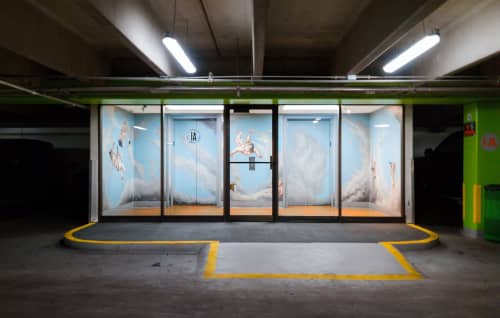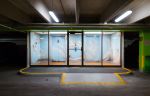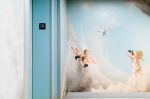 +12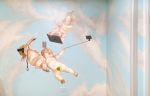 The Curtis Hotel is a boutique, Pop Culture Denver hotel—located in the lively iconic Theater District that is ever evolving— offering a unique guest experience that combines a nostalgic essence of pop culture with comfortable, modern design. The Curtis hotel is dedicated to making their guests smile, and the way these works interject the modern into the iconic is sure to bring on a smile. As part of Sage Hospitality's art initiative that creates a mini-museum inside each and every Sage hotel, this mural project continues The Curtis Hotel's commitment to local artists while branding the property as a one-of-a-kind, pop-culture experience for guests. Forrest J. Morrison, selected for the project from an invitational short list of a dozen other local artists, will create immersive experiences in each elevator lobby of the hotel's parking garages.
Inspired by The Curtis Hotel's close proximity to several cultural landmarks such as the Denver Performing Arts Complex and Denver Art Museum in addition to its location inside Denver's Theater District, Morrison explores the strata of the environment through art historical, parodical and pop cultural lenses. The first floor elevator lobby will reference Edward Hopper's iconic Nighthawks painting while integrating scenes from inside The Corner Office as well as Denver's skyline. François Boucher's putti will float among clouds complete with selfie sticks, smart phones and headphones on floor 1A. Morrison will turn the second floor into Michelangelo's Sistine Chapel containing a self-absorbed Adam in addition to Slim Goodbody. The basement level will transform into Rembrandt's The Anatomy Lesson of Dr. Nicolaes Tulp but feature a tattoo parlor instead of a lecture room. The sub-basement will morph into Hieronymous Bosch's depictions of purgatory and hell from The Garden of Earthly Delights populated with mid-century pop culture icons that have lost their glamour. The elevator door wall will be painted like an ancient Greek bust: when the elevator doors open, guests enter as if through the bust's eye sockets.
Have more questions about this item?