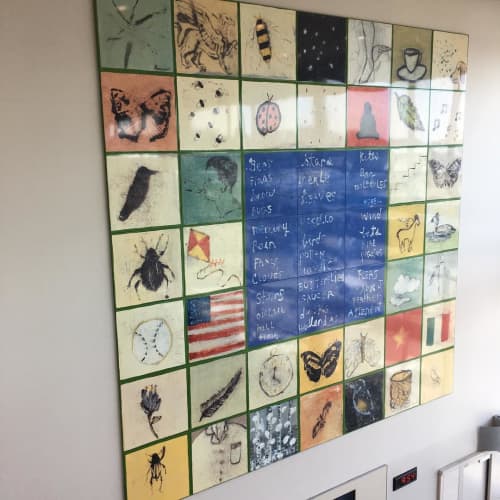 +1

Fly, Flight Fugit - Art & Wall Decor
Creator not accepting inquiries
At San Francisco International Airport, there is a porcelain enamel on steel plaque called Fly, Flight Fugit, and created by Squeak Carnwath that states:
"When I'm I'm a Plane, I often think about things that fly naturally. This work is about those things – Bees, Flags, Snow Bugs, Mercury, Rain and Flights of Fancy"
Much of Cornwath's work is about her own thoughts, reactions, and memories. She frequently combines hand-scrawled words, visual images and color into luminous paintings that prompt the personal thoughts and memories of her viewers.