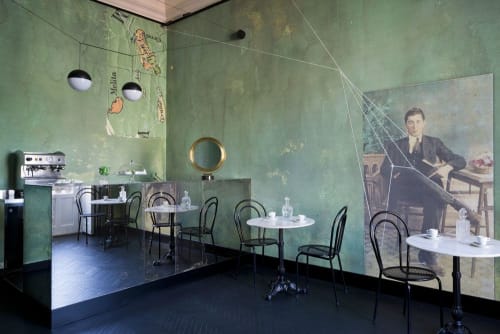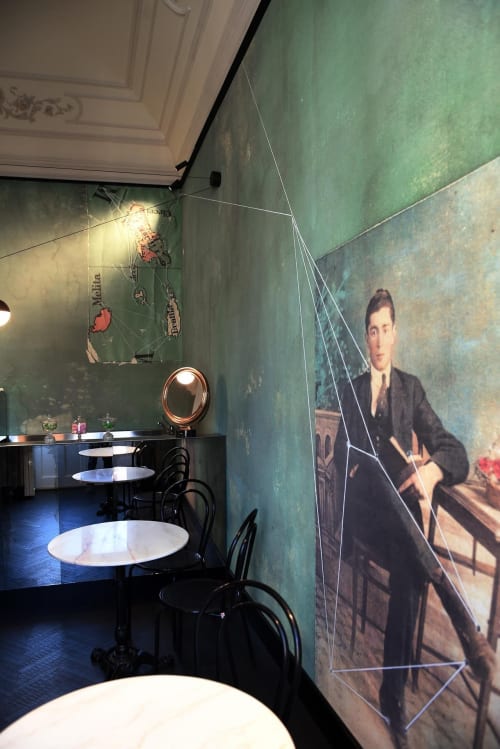 Image credit: Filippo Bamberghi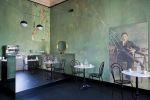 +3

"Asmundo di Gisira" for Studio GUM
Description
I can say I am really proud of my work for Studio GUM.
The co-founders Valentina Giampiccolo and Giuseppe Minaldi (an architect and a designer ) renovated a historic mansion in the old town and now it is a luxury art hotel: "Asmundo di Gisira" in Catania - Sicily.
When started the renovation project, they commissioned me one or more works to show in the coffee room. In a short time, my work has become a site-specific project.
I observed the room many times, before and after the restructuring: the natural light, the architectural features, the plants on the terrace, the furniture ... All these have been indispensable elements to the realization of my green color on the wall.
I made a work that you can see in the reception of the Hotel (mixed media on paper, thread, found a vintage photograph, frame;72 x 64 cm ).
Subsequently, I've made an appropriate variation to the work and it has become a wallpaper for the bar. The wallpaper show a nobleman who reads a book, I call him Asmundo, I imagined him like the ancient owner of the building.
The threads start at by the nobleman and extending on the wall. In one of the wall, we can see a map of the series "Utopia"
In the series "Utopia" I make collages with old geographic maps, used in Italian schools in the 70s and 80s.
The maps are reduced in fragments and recomposed using needle and thread. The new maps are representation places that are imaginary albeit believable.