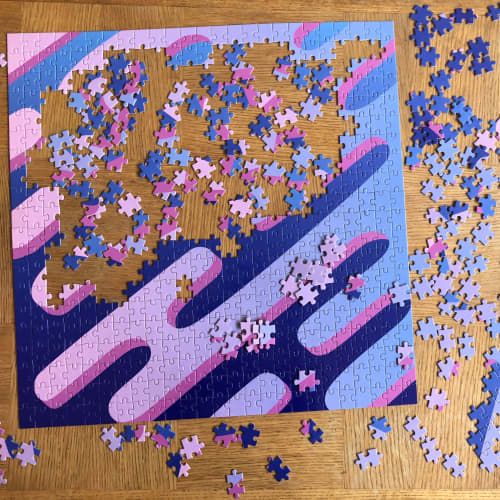 +4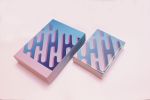 Inquire about Comissioning a Custom piece
In march of 2020, as the country began to shut down, Nicole saw the opportunity to introduce her art into a puzzle.
As many of us were removed from distractions of this world and brought back to the simplicities of life, artist Nicole Pannuzzo found her love of puzzles again. When looking for puzzles herself, the selection found online did not match the aesthetic she was looking for. Naturally, Nicole decided to design her own gradient puzzle. One that can be appreciated as art beyond the activity itself.
The finished products are a 285 and 500 piece puzzle of double gradients intertwined into my organic shapes.
Made from recycled materials.
Puzzles can be purchased at www.createjigsawpuzzles.com/sell/nnuzzo
Have more questions about this item?