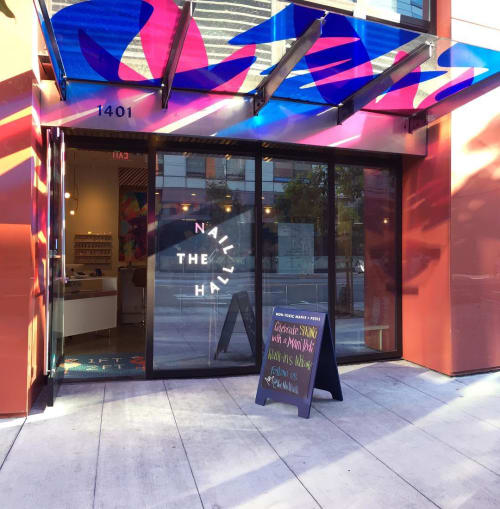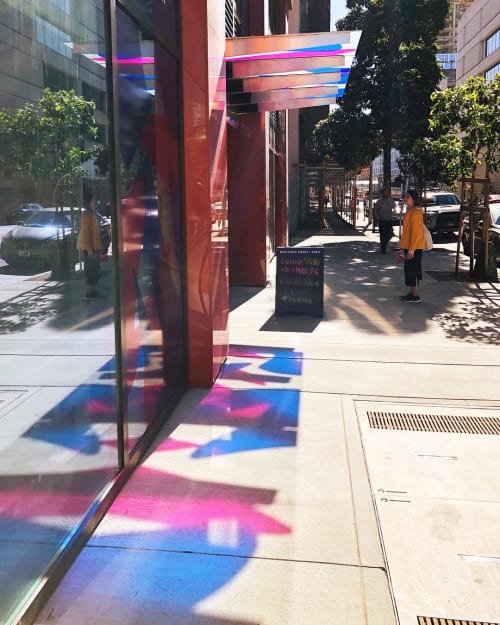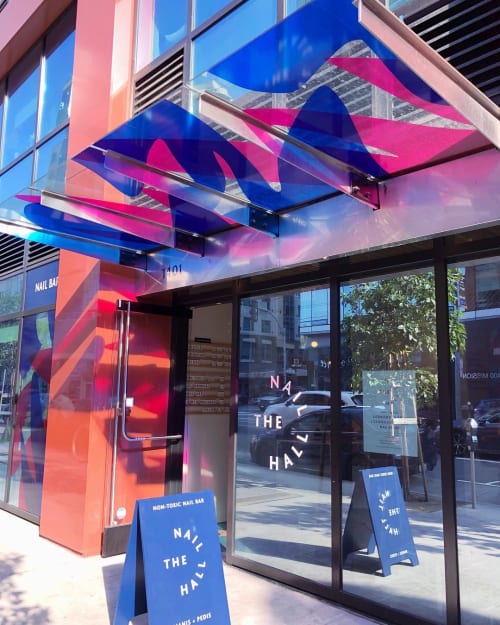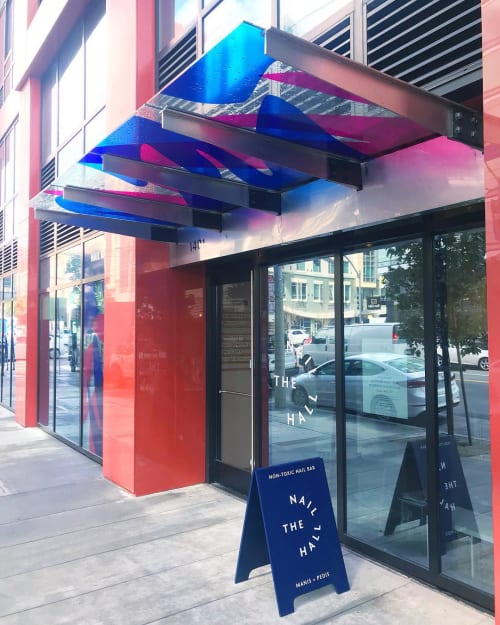 Image credit: Jen Wong Hall




+1

Awning Colored Vinyl
The colored vinyl on the exterior windows and glass awning is meant to cast "stained glass" shapes on the building and sidewalk. Love how the light activates the glass awning outside, casting colorful shapes on the sidewalk, bringing attention to their space and catching passerby's eye.
This item is commission/custom work.
Click inquire to start a conversation.