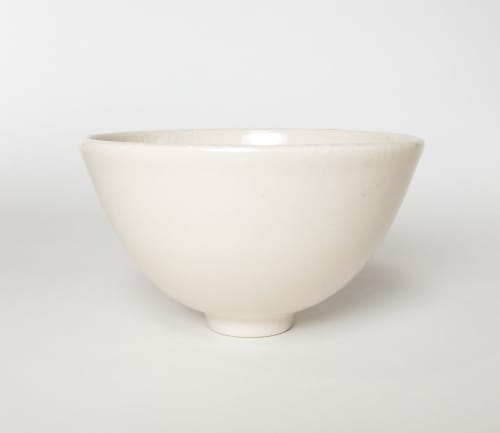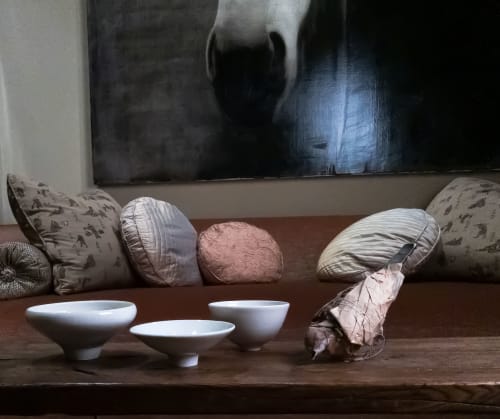 Image credit: Lisa Fleming
Context & Credits
Item
Ice Crack glazed small bowl


+3

Ice Crack glazed small bowl
Custom options available, ask the creator for customization.
Item Details
This piece is 4.75"wide x 2.75" high. This lovely, glossy glaze is clear with a warm, cream tone and a network of tiny crackle all through it. Though hard to see in photos it is consistent and beautiful.
Like all my work it is thrown on the pottery wheel and fired to 2267 degrees. Each piece is one of a kind and I make all my glazes in my studio from dry materials.
My work is primarily decorative, meant to be enjoyed by the eye and the heart. (not meant for food)
See additional work on my Instagram feed @lfceramics and visit my website to shop more available work: lisaflemingceramics.com