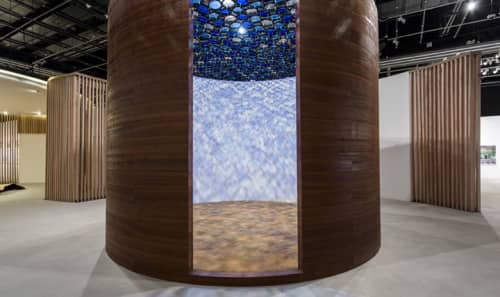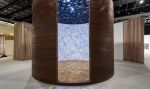 +2

THE CABIN draws its inspiration from the history of the United Arab Emirates during the life of its former president the late Sheikh Zayed bin Sultan Al Nahyan.
A mysterious ship lays abandoned on the land of the Abu Dhabi Sailing & Yacht club. No one seems to really know its story or where it came from. Many have speculated on the ship's history, but one story has some credence through an old black and white picture on the yacht club manager's office wall. It shows the ship, gifted by Kuwait in the early 70s, being used by Sheikh Zayed as a viewing deck to watch sailing races and to receive and entertain guests.
It seems that subsequently the ship was used as a restaurant until it was abandoned, rotted and hazardous.
Today, this ship's future is equally mysterious. No one knows what is in store for this once-upon-a-time viewing deck for Sheikh Zayed.
This story and the black and white picture in the yacht club manager's office provided the inspiration for THE CABIN installation.
THE CABIN is an interactive space that takes you back to a history that is seen but untold. A space of many experiences but one function – that of viewing.
Have more questions about this item?