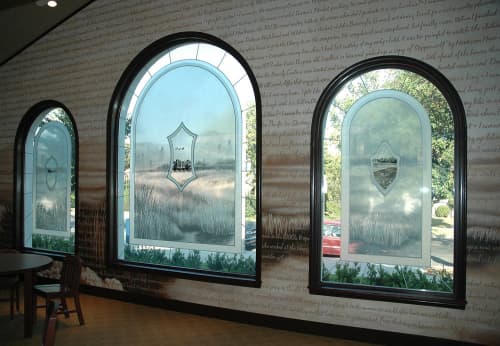 Do You Remember - Art & Wall Decor
Featured In Fairfax Branch Public Library, Los Angeles, Los Angeles, CA
For her "Do You Remember" project (acrylic mural with hand lettering, 28' x 15'; windows of sandblasted, etched and carved glass; 2005) for the Fairfax Branch Public Library, Los Angeles, Joyce Dallal worked with patrons to collect their memories of the library and neighborhood.
The written memories of the area and library collected from the patrons were hand lettered onto the mural. The project covers one interior wall of the library, and features a wall mural and three large arched windows of etched and carved glass, combining views of the Fairfax area over the last 100 years.
Have more questions about this item?