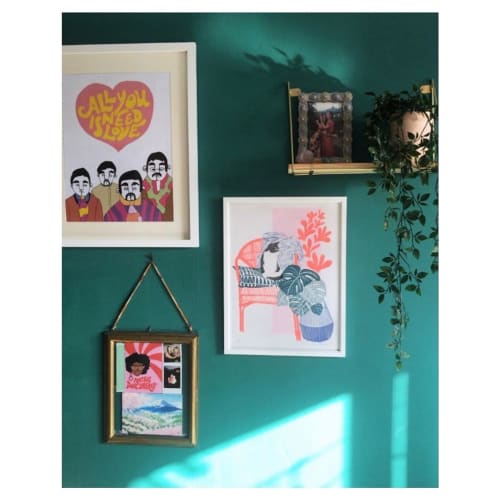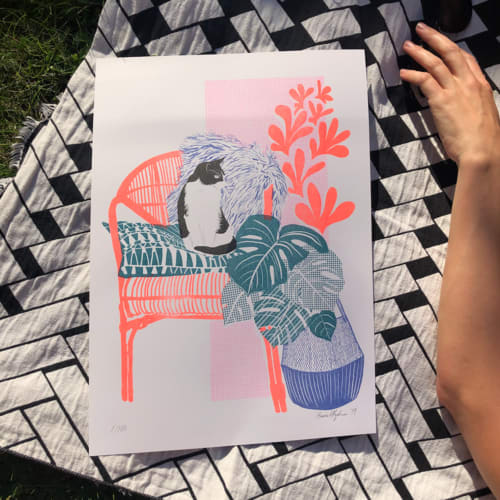 Image credit: Anna Kathryn Lynch


Limited Edition Risograph Cat & Plant
Black and white cat looking very at home in this snippet of interior space with Monstera plant and Mattisse inspired tree of life pattern.
Riso is a special print process that I'm really loving exploring. I have been working with the wonderful Duplikat Press, and here's some info from their website about Risograph printing.
Each colour is printed using a separate drum and must be done in layers, one on top of the other. Using very little power and soy-based ink, the Riso is very environmentally friendly. Inks can be used independently or layered at different opacities to make new colours, as the inks are semi-opaque. Everything printed with Risograph has a unique and imperfect charm!
A3 250gsm Corona Paper.
Have more questions about this item?