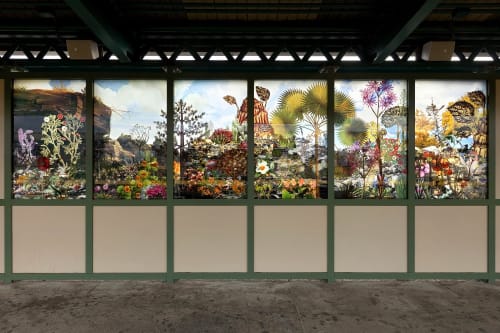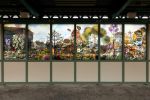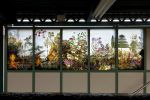 +8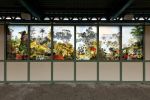 Creator not accepting inquiries
"Bensonhurst Gardens" (laminated glass in platform windscreens; 2012) at Brooklyn's 18th Avenue subway station, by local artist Francesco Simeti, depicts imaginary landscapes comprised of native plants with an unexpected array of flowers growing side by side.
Simeti selected plants and flowers that are culturally meaningful to the three main ethnic groups currently found in Bensonhurst: Chinese, Italian, and Jewish.
The 32 laminated glass panels were created through a process of collage. One of these examples includes the rose and lilly, which reference the Santa Rosalia Festival, a highly celebrated in the neighborhoods served by the station. The artist's aim is not to make the individual panels immediately recognizable to a specific culture but to function as a framework, creating surreal compositions that belong to different times, cultures and habitats.