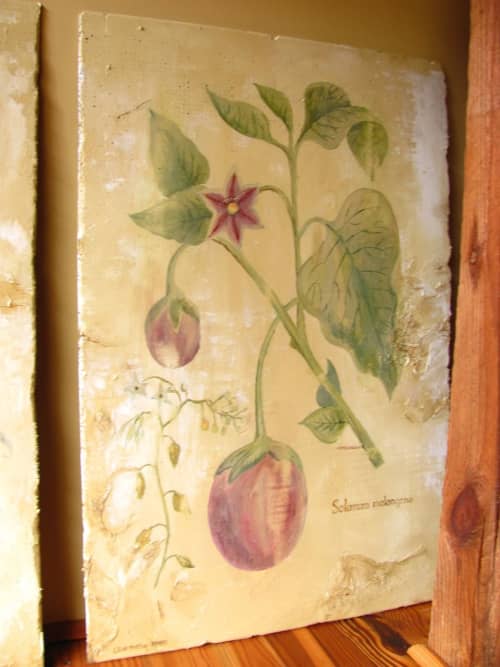 +2

Highly distressed ancient inspired botanical diagrams created for Cesca, Charleston location. Also included are Roman inspired wall treatments, faux aging effects.
Decorative elements created for fine dining venue, Cesca at the former location in Charleston. Hand painted botanical graphics on board, faux wall finishes throughout site.
Have more questions about this item?