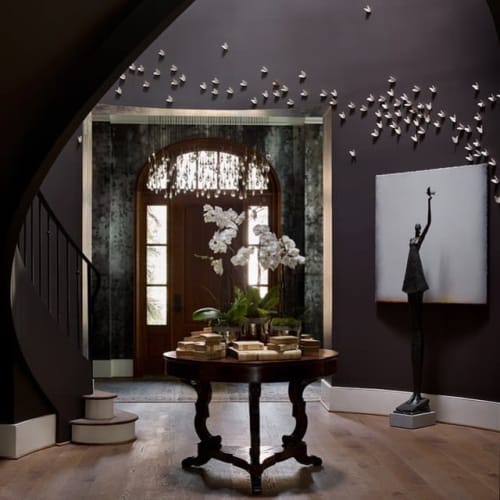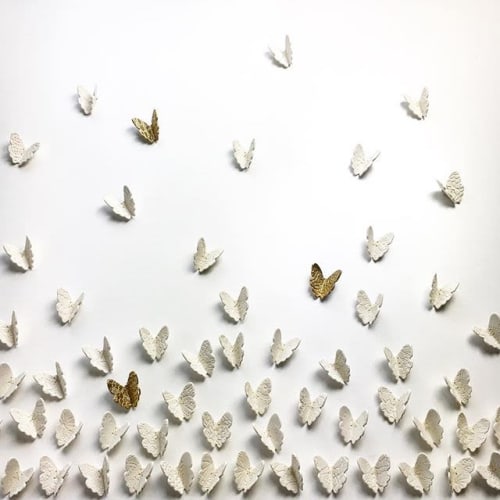 Image credit: Barbara Westbrook Interiors (main image) All other images Elizabeth Prince Ceramics




Porcelain butterfly group wall art installation. Textured modular flexible wall sculpture
$100-$16,000
Price varies according to number of butterflies - please get in touch to discuss your requirements of for a quotation.
Large or small groups of porcelain ceramic butterflies with metal wire.
Bespoke orders welcome - choose the number of pieces you need and talk to me about custom colours if appropriate. Choose lace textured surface or smooth finish.
Send an inquiry to the Creator to buy/commission a piece like this
in
Private Residence
, Atlanta, GA